Description
PC End Line Dripper Take Apart 2L/H
PC End Line Dripper Take Apart 2L/H allows a maximum of 2 litres of water per hour. The drippers can be taken apart for cleaning and inspection, ensure that the pressure compensating diaphragm is in place after cleaning.
APPLICATIONS
Recommended for orchards, fruit crops, vegetables, nurseries & flowers Ideal for undulating terrain and steep slopes
STRUCTURE AND FEATURES
These drippers can be opened to facilitate easy cleaning, They are manufactured from virgin plastic for stable performance. Each Dripper contains a Silicone rubber diaphragm which ensures consistent performance for longer periods. They have a narrow cross-shaped inlet which acts as a filter and an optional anti-bug cap prevents intrusion of insects Self-cleaning design ensures flushing at all times during operation Directions:
Create a hole in your LPDE/Hose using a 4mm hole punch.
Insert your dripper directly into the newly made hole.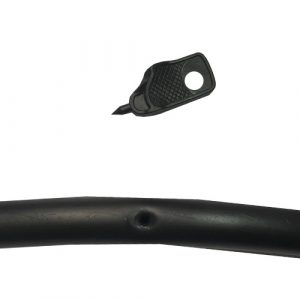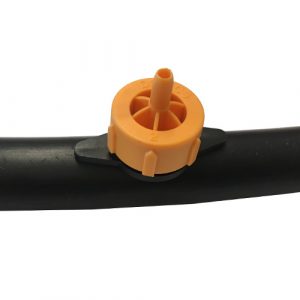 Wide operating pressure-compensating range allows longer length of laterals
TECHNICAL DATA
Regulating pressure range: 1.0-3.0 bar Filtration requirement: 130 micron, (120 mesh) Required punch diameter: 3.0 mm
| | | | |
| --- | --- | --- | --- |
| Cap color and Insert | Discharge (L/h) | Emitter Exponent (x) | Flow Coefficient  (k) |
| Yellow | 2.2 | 0.04 | 2.4 |
| Black | 4.2 | 0.03 | 4.2 |
| Blue | 8.2 | 0.08 | 7.5 |